summer program
Get Ready for Middle School
For rising 6th graders and rising 7th graders who struggled their first year in middle school:
Two 45-minute live virtual classes per week will address your child's worries about the upcoming school year and teach them specific strategies to overcome these worries and achieve success
Runs for six weeks beginning the second week of July
Close-knit cohort of 3-5 students per class
Ready to empower your child with the tools & skills they need to manage their time, stress, and workload in middle school?
Students are experiencing more stress than ever before.
2000
28% of older students said they were "overwhelmed" by all they had to do.
2013
45% of teens said they were stressed by school pressures.
2018
61% of teens said they feel a lot of pressure to get good grades.
2021
63% of middle and high school students said they'd had an emotional meltdown in the past year.
Furthermore, school transitions are one of the most anxiety-inducing times for students.
But, research shows that exercises targeted to ease sixth graders' fears about transitioning to middle school reduce disciplinary incidents, increase attendance, and improve grades.
That's why we created "Get Ready for Middle School"
Our small-group summer program that meets online twice per week for six weeks during July and August
Understand the Power of Your Brain
Your child will explore the ways in which our brains are working behind the scenes to not just give us objective information about the world, but to actually create what we perceive, and learn that they have more control over how we think about, feel about, and experience school than they think.
Identify Your Strengths and How You Can Use Them
Your child will identify the thoughts and feelings that come up during schoolwork currently, and what school work would feel like ideally. They will then take the Gallup Strengths Explorer assessment to identify their innate talents and engage in structured reflection exercises that will help them plan how they can use their strengths to succeed in middle school and beyond.
Develop a Personal Strategy Toolkit
While procrastination is often attributed to laziness or lack of motivation, it is actually a consequence of not having the skills or strategies needed to initiate and execute certain types of tasks. This week, your child will learn and practice specific skills and strategies they can draw on to stay on top of their work, especially when it starts to feel hard.
Implement a Time Management System
Your child will learn to plan their time each week so that they have enough time to do everything they need to do and everything they want to do. They'll learn to stick to their plans with self-compassion and flexibility and to reflect on and adjust their plans each week for continuous improvement.
Put Your New Tools to Work
In the last two weeks of the program, your child will put their new skills to work by completing any summer assignments they've been given by their school or by completing a math or writing assignment (student's choice) created by their School Without Suffering teacher. These two weeks will give them the opportunity to show themselves that they can be successful with their new tools and skills while they are supported in our small-group class environment.
School Without Suffering really changed the academic game for my son.
Gaby – Mom of a Teen
My son can struggle to stay organized. He is learning to use his online schedule and organizational skills to keep him ready for what is coming up next and to plan out time management throughout the week. What he's learned will be a huge help as he gets ready for middle school.
Jennifer – Mom of a Tween
As the parent of a child with school-related anxiety, it's common to feel worried or frustrated, but you don't have to go it alone.
Class times
"Get Ready for Middle School" will be hosted on the education platform, Outschool.
If you're new to Outschool, click here to create an account first and receive $20 off.

Monday + Wednesday
5 spots left

Tuesday + Thursday
5 spots left

Our expert academic coaches are here to help your child THRIVE.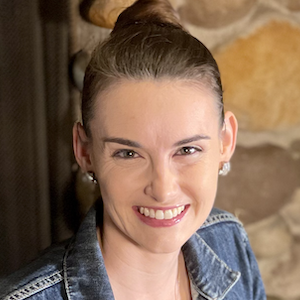 Laura Fragomeni
Principal
A heartfelt Harvard-educated teacher who's been educating students with diverse learning needs for more than a decade, Laura designed this summer program with a compassionate, neuroscience-based approach to instruction and academic coaching that works.
Sarah Geshell
Academic Coach
With eight years of teaching experience, Sarah knows the challenges of school transitions inside and out,and is thrilled to teach this summer program to help get students ready. She leads with her own love of learning to make schoolwork relatable and accessible to each unique student while bringing joy and curiosity back into their studies.